This is Cocochan. Created bu COCO of course. You can find her in the most common spot ever used, Sleeping Giant inn.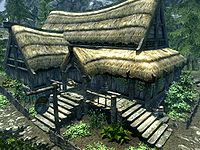 Follower :: True
Protected :: True
Voice :: Female Young Eager
Race :: Nord
Perks :: Unhindered, Deflect Arrows, Elemental Protection, Conditioning,
Shield Wall, Jaggernaut, Shield Wall, Agile Defender, Block Runner.
Skills :: Two handed, 1 handed, Block, Smithing, Light armor, Speechcraft
Block, One handed, Two handed.
Assistance :: Helps Friends and Allies
Confidence :: Fool Hardy
Crime :: Any Crime
Mood :: Neutral
Height :: 98%
Disclaimer (Click Here)
My favorite part about having a Video Game. ITS NOT REAL! If this mod offends you and makes you panic and hate me forever, then simply pretend it doesnt exist, and dont download it. I do not force anyone to download these mods. It is up to you to decide if you want it or not. If you do want this mod, then click the download, and install. Please forward your complaints and hate mail to: [email protected] We will be glad to file these complaints in the proper trash can with all the others.
Discord == Schaken-ModsChat == Steam
---
What's New in Version
1.0
See changelog
Released
No changelog available for this version.
COCO.
None - No permissions allowed.