About This File
Babette Replacer. You can find her at the Dark brotherhood sanctuary.. This DOES NOT make her a follower, Babette is never a follower, this is just a overhaul of her. I will upload another version that adds this same actor as a follower soon and link it here

REQUIREMENT: NPC MASTER
What is Included in this package?
Added a patch to work with

SchakenFM

(WITH

SchakenFM

) you can change her hair color.
ESPFE Plugin (Like an ESL, dont take a load order slot)
High Poly head
High poly teeth, and eyes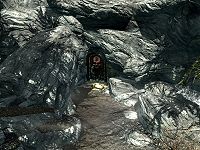 Disclaimer (Click Here)
My favorite part about having a Video Game. ITS NOT REAL! If this mod offends you and makes you panic and hate me forever, then simply pretend it doesnt exist, and dont download it. I do not force anyone to download these mods. It is up to you to decide if you want it or not. If you do want this mod, then click the download, and install. Please forward your complaints and hate mail to: [email protected] We will be glad to file these complaints in the proper trash can with all the others.
Discord == Schaken-ModsChat == Steam