1
About This Mod
(Bodyslide and FaceSlider Files Included)
Ice Follower. A Spell-sword who was to be used in the quest A Night To Remember, but her ref is never activated. She stays in Morvunskar at the front door, she has a room just to your left. She sleeps for eight hours at midnight, wandering around Morvunskar the rest of the time. She wears a custom outfit I ported. Her voice type is FemaleSultry.
What is Included in this package?
HiPoly Head.
Up to 4K Resolution Textures.
HiPoly Outfit.
Racemenu High Heels.
Textures compressed.
ICE's Head can be found in Bodyslide for editing as well
Located at Morvunskar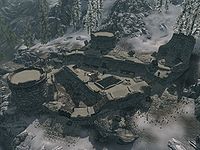 BaseID :: 0001CB2E
RefID :: 0001CB2F
Marriable :: True
Follower :: True
Essential :: True
Voice :: FemaleSultry
Race :: Breton
Spells :: Ice Storm,
Ice Spike, Wall of Frost
Conjure Frost atronach.
Skills :: One handed,
Destruction,
Light Armor,
Restoration,
Conjuration
SMP-PE Path
Racemenu or NetImmerse Override by Expired6978
Disclaimer (Click Here)
My favorite part about having a Video Game. ITS NOT REAL! If this mod offends you and makes you panic and hate me forever, then simply pretend it doesnt exist, and dont download it. I do not force anyone to download these mods. It is up to you to decide if you want it or not. If you do want this mod, then click the download, and install. Please forward your complaints and hate mail to: [email protected] We will be glad to file these complaints in the proper trash can with all the others.
Discord == Schaken-ModsChat == Steam